Aleksandr Kolchak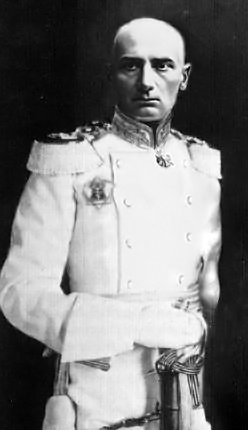 | | |
| --- | --- |
| Full Name | Aleksandr Vasilyevich Kolchak |

Admiral Aleksandr V. Kolchak (born 16 November 1874) was the former supreme military commander of all White Russian forces during the Russian Civil War and head of the Provisional All-Russian Government immediately afterward, before fleeing to Siberia following a failed coup in 1924. Kolchak is currently the president of the Japanese-backed Transamur Republic, harboring ambitions of returning to Petrograd and assuming his role as "Supreme Ruler of All Russia".
Ad blocker interference detected!
Wikia is a free-to-use site that makes money from advertising. We have a modified experience for viewers using ad blockers

Wikia is not accessible if you've made further modifications. Remove the custom ad blocker rule(s) and the page will load as expected.