Erich Schultz-Ewerth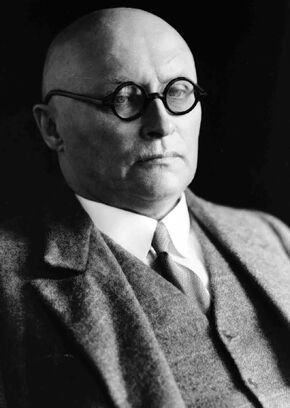 | | |
| --- | --- |
| Full Name | Erich Bernhard Theodor Schultz-Ewerth |
| | |
| --- | --- |
| Titles | Vice-Staathalter of Mittelafrika |
Erich Schultz-Ewerth is a German colonial administrator and ethnologist. He is the protégé of former Colonial Secretary Wilhelm Solf and previously served as Governor of German Samoa (later German Northern Marianas) from 1912 to 1923. Schultz-Ewerth has been Vice-Staathalter of the Mittelafrika since 1934.
History
Schultz-Ewerth first entered political life as a district judge in German East Africa from 1898 to 1901, before moving to German Samoa, where he became a protégé of then-Governor Wilhelm Solf, eventually succeeding him in this position. He was often criticized for his ban on mixed marriages passed in the colony in 1912. Schultz-Ewerth went on to describe Samoan lifestyle and praised German colonial achievements in his various ethnology books.
On 29 August 1914, Schultz-Ewerth had to deal with the invasion of the territory by Entente forces from New Zealand and spent the remainder of the Weltkrieg interned.
WIP
Works
Memories of Samoa. Berlin, 1926.
Germany's path to colonial power. Berlin, 1934.
Customs and customary rights of the natives of the German colonies in Africa and the South Seas. Two volumes, Stuttgart, 1929-1930.
Ad blocker interference detected!
Wikia is a free-to-use site that makes money from advertising. We have a modified experience for viewers using ad blockers

Wikia is not accessible if you've made further modifications. Remove the custom ad blocker rule(s) and the page will load as expected.