Inukai Tsuyoshi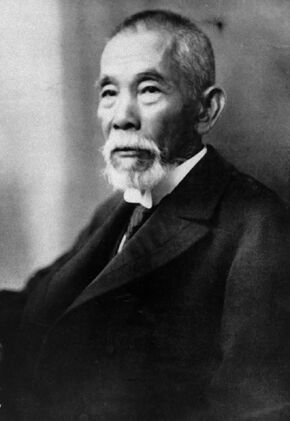 | | |
| --- | --- |
| Full Name | Inukai Tsuyoshi |
| | |
| --- | --- |
| Titles | Prime Minister of Japan |
Born
4 June 1855


Okayama, Japan
| | |
| --- | --- |
| Political Party | Rikken Seiyūkai (Constitutional Association of Political Friendship) |

Inukai Tsuyoshi (born 4 June 1855) is a Japanese politician and the 29th Prime Minister of Japan.
History
Early life
Inukai was born to a former samurai family of the Niwase Domain, in Niwase village, Bizen Province, Okayama Prefecture, and was a graduate of Keio Gijuku in Tokyo. In his early career, he worked as a journalist. He went with the Imperial Japanese Army to the front during the Satsuma Rebellion as a reporter for the Yubin Hochi Shimbun.
Political career
Inukai helped form the Rikken Kaishinto (Constitutional Reform Party) political party in 1882, which supported liberal political causes, and strongly opposed the domination of the government by members of the former Chōshū and Satsuma domains. He was first elected to the Lower House of the Imperial Diet in 1890, and was subsequently reelected 17 times.
His first cabinet post was as Minister of Education in the first Okuma Shigenobu administration of 1898, and as Minister of Posts and Communications in the second Yamamoto Gonnohyoe administration.
He was a leading figure in the Shimpoto (Progressive Party), the Kenseito (Constitutional Party), and the Rikken Kokuminto (Constitutional Nationalist Party), which eventually toppled the government of Katsura Taro in 1913.
In 1922, the Rikken Kokuminto joined forces with other minor parties to form the cabinet during the premiership of Kato Takaaki in 1924. During his time, Inukai served on the cabinet again as Minister of Posts and Communications. The Rikken Kokuminto reformed into Kakushin Kurabu (Reformist Club) and then merged with the Rikken Seiyūkai (Constitutional Association of Political Friendship) and Inukai continued as a senior member. In 1929, after the sudden death of Tanaka Giichi, Inukai became president of the Rikken Seiyūkai.
Ad blocker interference detected!
Wikia is a free-to-use site that makes money from advertising. We have a modified experience for viewers using ad blockers

Wikia is not accessible if you've made further modifications. Remove the custom ad blocker rule(s) and the page will load as expected.