Leni Riefenstahl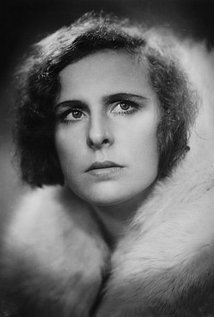 | | |
| --- | --- |
| Full Name | Leni Bertha Amalie Riefenstahl |

Helene Bertha Amalie Riefenstahl (born on August, 22 1902 in Berlin, Germany), also known as Leni Riefenstahl is a German film director and actress. On only four movies she had directed, she became one of the most famous film makers of Germany, receiving an overwhelming support due to her epic and highly aesthetic works.
Biography
Riefenstahl was born in the working class neighbourhood of Wedding in Berlin. She began her career as a self-styled and well-known interpretive dancer. After injuring her knee while performing in Prague, she saw a nature film about mountains and became fascinated with the possibilities of film. She went to the Alps to meet the film's director Arnold Fanck, hoping to secure the lead in his next project. Instead Riefenstahl found an actor who had starred in Fanck's films who wrote to the director about her. Riefenstahl went on to star in many of Fanck's mountain films as an athletic and adventurous young woman with a suggestive appeal. Riefenstahl had a prolific career as an actor in silent films. She was popular with the German public and highly regarded by directors. Her last acting role before becoming a director was in the 1933 film SOS Eisberg.
When presented with the opportunity to direct Das Blaue Licht in 1932 she took it. Breaking from her mentor's style of setting realistic stories in fairytale mountain settings, Riefenstahl filmed Das Blaue Licht as a romantic, wholly mystical tale which she thought of as more fitting to the terrain. The movie helped Riefenstahl to be noticed in German cinematographic landscape, who had been totally changed by Friedrich Murnau's works. Her following movie, Triumph des Willens, made her the new Wunderkind of German art, according to the words of movie critic Joseph Goebbels. It is rumoured that the film director has links with the Pan-Germanists, which has not been confirmed by herelf.
Works as film director
-Das Blaue Licht (1932) - Romance inspired by an old German legend.
-Triumph des Willens (1933) - The fight of a German teacher in Elsass to implement German patriotism into the minds of the reluctant French-speaking Alsatians.
-Tag der Freiheit: Unsere Reichsheer (1934, released internationally as Saving Private Reuss) - A German commando decides to go further in Russian territory during the Russian Civil War, to save a soldier captured by the communists, Private Hans Reuss.
-Mittelafrika (1935, released intertionally as Africa, promised land) - Documentary located in Mittelafrika, with study of the Native population, realized with the help of Statthalter Hermann Göring.
-Metropolis (scheduled for 1936) - A futuristic city attacked by horrible barbarians. With Marlene Dietrich.
-Der Sieg des Glaubens (scheduled for 1937) - During the conquest of America, the struggle of an expedition in Venezuela led by German conquistadors to retrieve the Eldorado.
-Unser Kampf (scheduled for 1938) - Adaptation of Adolf Hitler's diary about the Weltkrieg