Mohammed Zaher Shah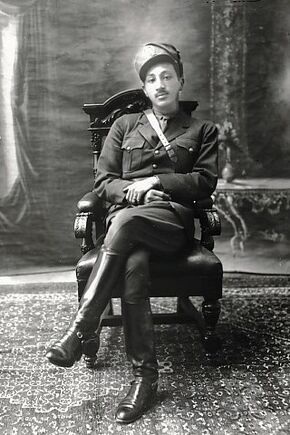 | | |
| --- | --- |
| Full Name | Mohammed Zahir Shah |
| | |
| --- | --- |
| Titles | Shah of Afghanistan |
Born
15 October 1914


Kabul, Afghanistan
Mohammed Zahir Shah of the Barakzai dynasty is the fourth and current Shah of Afghanistan, succeeding his father Mohammed Nadir Shah on 8 November 1933.
History
Early life
Mohammed Zahir was born to Mohammed Nadir Shah, a senior member of the Barakzai royal family and Commander-in-Chief of the Afghan army under former King Amanullah Khan. Nadir Shah assumed the throne after the execution of Habibullah Ghazi on October 10, 1929. Zahir Shah was educated in a special class for princes at Habibia High School in Kabul. He continued his education in France where his father had been sent as a diplomatic envoy, studying at the Pasteur Institute and the University of Montpellier. When he returned to Afghanistan he helped his father and uncles restore order and reassert government control during a period of lawlessness in the country. He was later enrolled at an Infantry School and appointed a privy counselor. Zahir Shah served in the government positions of deputy war minister and minister of education. Zahir Shah was fluent in Pashto and Persian, and speaks some French and English. His preference for the Persian language gave him credibility with the most important group of the country: the elite citizenry of Kabul.
Reign as Shah
Zahir Khan was proclaimed Shah on 8 November 1933, after the assassination of his father Mohammed Nadir Shah. Following his ascension to the throne he was given the regnal title "confident in God, follower of the firm religion of Islam". Throughout the 1930s, agreements on foreign assistance and trade had been reached with many countries, most notably Germany, Russia, and Japan.
Family
The Shah married his cousin Homairah Begum (born 1918) on 2 November 1931 and has two sons and one daughter:
Princess Bilqis Begum (born 7 April 1932)
Crown Prince Muhammed Akbar Khan (born 4 August 1933)
Prince Ahmad Shah (born 23 September 1934)