Oskar Karl, Prince of Germany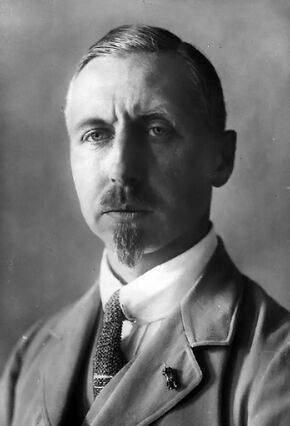 | | |
| --- | --- |
| Full Name | Oskar Karl Gustav Adolf von Hohenzollern |
Titles
Prince of Germany


Prince of Prussia
| | |
| --- | --- |
| Political Party | Unaffiliated (Hohenzollern Family) |

Oskar Karl (born 27 July 1888) is a Prince of Germany and Prince of Prussia. He is the fifth son of Kaiser Wilhelm II and is the current Grand Master of the Lutheran Order of Saint John.
Biography
The son of Kaiser Wilhelm II and his wife the Empress Augusta Viktoria of Schleswig-Holstein, Prince Oskar was educated, along with his brothers, in the Plön Prinzenhaus, and married morganatically in 1914 to Countess Ina-Marie von Bassewitz, a love marriage that provided them four children. During the Weltkrieg, he assumed command of the Kgl. Preuß. Grenadier -Regiment Nr. 7, from Legnica, Silesia. After the scandal that shook his brother, Prince Eitel Friedrich, he succeeded him in 1926 as Grand Master of the Order of Saint John. Although he has sometimes expressed great disapproval about the National-Populist cause, the Prince is rather inactive in German politics. However, this has also meant that he remains one of the few members of the House of Hohenzollern who has not suffered from political scandals.
Family
Prince Oskar married Countess Ina-Marie Helene Adele Elise von Bassewitz (born on January, 27 1888): as the marriage was morganatic, she was created Countess von Ruppin; they had to wait until 1920 so the Prince's wife and her children could receive the title of Royal Highnesses. They had four children together:
Prince Oskar Wilhelm Karl Hans Kuno of Prussia (born July, 12 1915)
Prince Burchard Friedrich Max Werner Georg of Prussia (born January, 8 1917)
Princess Herzeleide-Ina-Marie Sophie Charlotte Else of Prussia (born December, 25 1918)
Prince Wilhelm-Karl Adalbert Erich Detloff of Prussia (born January, 20 1922)
Ad blocker interference detected!
Wikia is a free-to-use site that makes money from advertising. We have a modified experience for viewers using ad blockers

Wikia is not accessible if you've made further modifications. Remove the custom ad blocker rule(s) and the page will load as expected.