Otto Liman von Sanders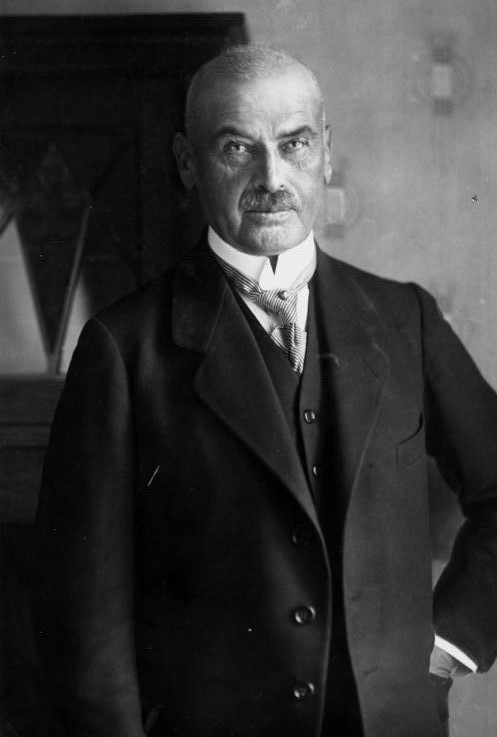 | | |
| --- | --- |
| Full Name | Otto Viktor Karl Liman von Sanders |
| | |
| --- | --- |
| Born | 17 February 1855 in Stolp, Province of Pomerania, Kingdom of Prussia |
Otto Liman von Sanders (17 February 1855 – 22 August 1929) was a German general who served as an adviser and to the Ottoman Empire and later as the General ofthe German forces in the Middle Eastern Theatre during the Weltkrieg. In 1917-1921 he commanded a combines German-Ottoman army. His achievemets include reestablishing a strong front against the Entente in 1918 and the reconquest of the Arab territories of the Ottoman Empire.
Biography
Liman von Sanders was born in Stolp in the Pomerania province of the Kingdom of Prussia. He joined the military in 1874 and rose to the rank of General of Cavalry. In 1913, like several other Prussian generals before him (such as Moltke and Goltz), he was appointed to head a German military mission to the Ottoman Empire. For nearly eighty years, the Ottomans had been trying to modernize their army along European lines. Liman von Sanders would be the most successful commander to take on this task.
In 1918, the last year of the war, Liman von Sanders took over command of the Ottoman army during the Sinai and Palestine Campaign, replacing the German General Erich von Falkenhayn who had been defeated by British General Allenby at the end of 1917.
Liman was hampered by the significant decline in power of the Ottoman army. His forces were unable to do anything more than occupy defensive positions and wait for reinforcements from the Western Front to arrive. With support from veteran troops after the defeat of France Liman was able to stabilize the Ottoman front and gain significant ground against the demoralized Entente forces. After several offensives in 1919 the German-Ottoman army was able to decisively beat the British forces in the second siege of Kut. Having broken the bulk of the Entente forces in the Middle East the front stabilized around the Suez Canal with neither sides making significant gains until the Peace with Honour was signed.