Wolfgang Moritz, Prince of Finland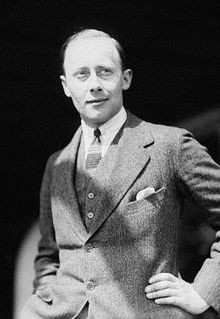 | | |
| --- | --- |
| Born | November 6, 1896 in Offenbach, Germany |
| | |
| --- | --- |
| Allegiance | Finland |
Prince Wolfgang Moritz of Finland is the designated Hereditary Prince of the monarchy of Finland, and as such, already called the Crown Prince of Finland officially.
Wolfgang is the second-born of a pair of twins, the fourth child and son born to Fredrik Kaarle I, King of Finland (1868) and Princess Margaret of Prussia (1872). His maternal uncle is the German Emperor Wilhelm II. Wolfgang's father Fredrik Kaarle was elected King of Finland on October 9, 1918, to replace his first cousin once removed, the deposed Russian emperor, Nicholas II, who was titled Grand Duke of Finland.
Wolfgang is legally his father's heir as King of Finland instead of his elder twin Prince Philip of Hesse (1896), apparently because Wolfgang was with his parents in 1918 and ready to travel to Finland . Philip was in the military and incommunicado at the time.
Ad blocker interference detected!
Wikia is a free-to-use site that makes money from advertising. We have a modified experience for viewers using ad blockers

Wikia is not accessible if you've made further modifications. Remove the custom ad blocker rule(s) and the page will load as expected.